Campus Placements 2022
Fifty-one (51) participants of the seventh batch of the two-year Post-Graduate Programme in Development Management (PDM 2020-22) would be graduating from DMI on May 31, 2022*, and entering the professional world as development managers. DMI warmly invites Organisations with development orientation to participate in the campus placement process 2022 which will present to them fifty-one (51) motivated and committed Development Management professionals. The PDM programme is designed as a significant activity of DMI to realise its mission i.e. 'To empower and usher in participatory governance and management of institutions, enterprises and resources for enhancing livelihoods and generating sustainable development'. DMI strongly believes in the process of Integral Learning, Professionalisation, Transdisciplinary Research and Conscientisation and is constantly focusing on its four core values viz. Excellence, Innovation, Integrity and Participation. The two-year programme transforms the PDM participants into strong and committed Development Management professionals who can take up any challenging role in their managerial careers. We believe that you would find a suitable candidate(s) meeting the requirements of your organisation in diverse fields.
Placement Coordinator's Message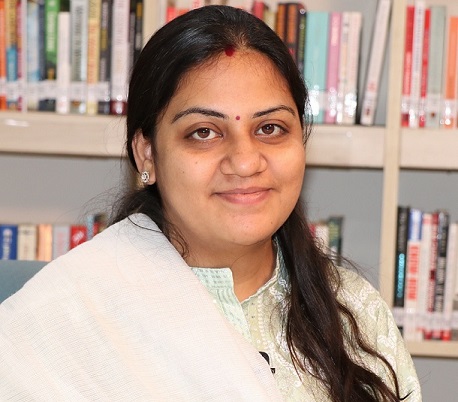 Prof. Geetika Varshneya
Assistant Professor &
Placement Coordinator
It gives me immense pleasure to introduce the seventh batch of two-year full-time residential Post-Graduate Diploma in Management (Development Management). The programme aims to transform the graduates into Development Management professionals who can act as change agents in the development process. The programme structure is a rich amalgam of interactive classroom sessions with a robust curriculum and experiential learning which equip the participants with relevant knowledge, competencies and attitude required to tackle challenges in this sector. Furthermore, the institute provides several opportunities for the participants to learn and reflect during interactions with leading academicians, practitioners and thought leaders in the field of Development Management.
It is matter of pride that DMI has consistendly maintained a full placement record since its inception. This has been only possible with the enthusiastic participation from recruiting partners like you. We are incredibly grateful for your continuous encouragement and support in our pursuit of excellence.
The placement season for the seventh batch has begun and i take the pleasure of inviting you to this year's placements season. The batch has fifty-one responsible, compassionate and motivated professionals who are ready to embark on a professional journey in the development space. We assure you of all possible assistance throughout the placement process and hope that your search for dedicated development professionals happily ends here at DMI.
We look forward to your enthusiastice participation and welcoming you during Placements 2022!
About DMI
Development Management Institute (DMI) was set up on February 13, 2014 pursuant to a desire of the Government of Bihar to establish a High Performing Knowledge Institution (HPKI). DMI believes that the livelihoods of small producers and marginalised people can be enhanced by organising them to form member participation based, democratically governed institutions that leverage the strengths of collectives and build enduring partnerships with professionals for reaping the benefits of technology and market integration. Inspired by and recognising the growing need for Development Management Professionals, the Government of Bihar took the initiative to establish DMI as an autonomous institution. The rationale of DMI is best captured in its mission: "To empower and usher in participatory governance and management of institutions, enterprises and resources for enhancing livelihoods and generating sustainable development".
Recruiting Partners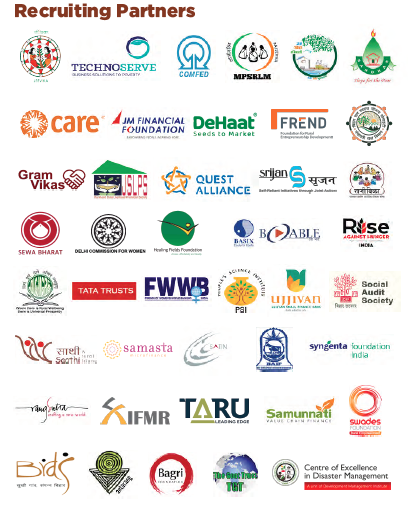 Contact us